Organizational subscribers
Access

Cochrane RevMan for

the first time
When you have access to Cochrane RevMan, you will receive an email inviting you to log in. If you do not receive an email, please check your junk/spam folders before contacting support@cochrane.org.
Click on the link in the email to accept the invitation. You will be taken to Cochrane

RevMan.

On the invitation confirmation screen, select Continue to log in or create a Cochrane Account. You will be taken to the Cochrane Account login screen.
On the Cochrane Account login screen, enter your username and password if you already have an account. Go to step 8.
If you do not have a Cochrane Account, select Sign Up Now.
Complete the account sign-up form and await an email with a link to verify your account.
When you click on the verification link in the email, you will be redirected to

Cochrane RevMan.

In Cochrane RevMan, select Accept Invitation to access.
Access Cochrane

RevMan after

the first login

Please bookmark these links:
Open a review
On the portfolio page, click on the title of the review you wish to edit.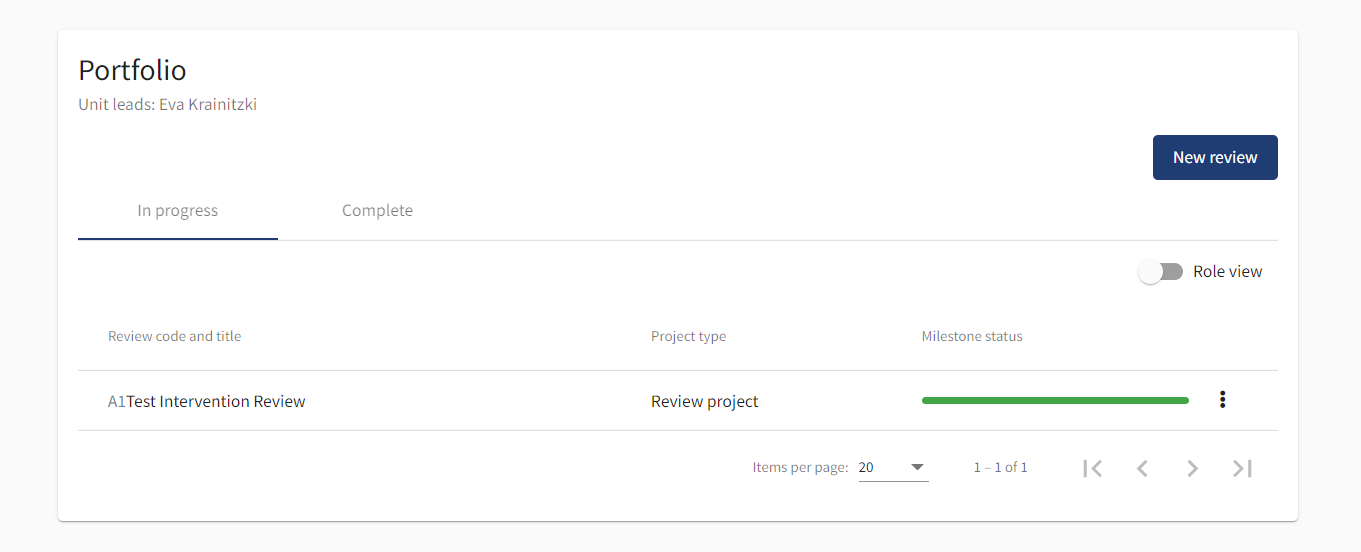 ---
If you wish to navigate back to the portfolio page from a review, click on the My portfolio icon in the top-right corner.

Organization management

Go to Organization management to learn how to:
Change organization settings
Add and remove units
Set up portfolio management features
View your organization's subscription details
You can also browse FAQs for organization admins here.
Review management

See Review management for instructions on how to:
Add, move, transfer, or close a review
Assess and view lifecycle status for a review
Start a project for a review
People management
Go to the People management section to know more about:
Adding/removing organization administrators, unit leads, or authors
Managing invitations
Switching between roles
In the Knowledge Base, you will find quick video tutorials that will help you get started with RevMan. You can also access the entire playlist of video tutorials here.