Characteristics of studies
Set up characteristics of studies
The setup for the study characteristics table can be accessed via Review criteria or via the included studies screen.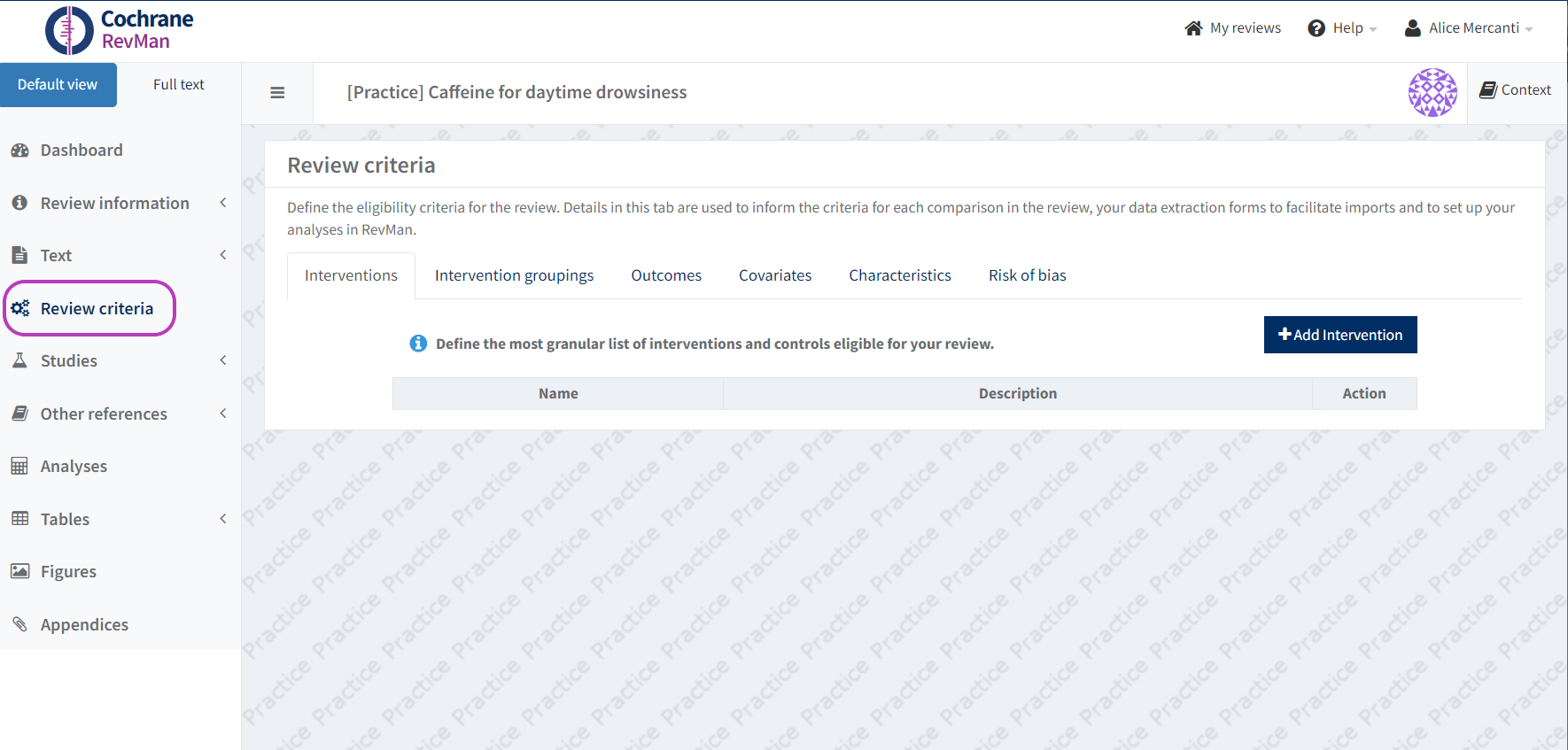 ---
Certain study characteristics are 'Core items' in RevMan and must be completed for each study for Cochrane reviews. The core items can be deactivated if needed. To add additional study characteristics, open the category of studies (e.g. Included) and select 'Edit characteristics definitions setup' from the 'Action' menu.
Note: Characteristics of included studies tables are limited to having a maximum of 9 characteristic definitions (table headings).