Skip to end of metadata
Go to start of metadata
Cochrane permits adding joint first authors for when two or more authors may agreed to have contributed equally to a review and wish to share the position of first author in the byline.
This is displayed in the Cochrane Database of Systematic Reviews in the author information; such as shown in https://doi.org/10.1002/14651858.CD009593.pub4:
HTML display

PDF display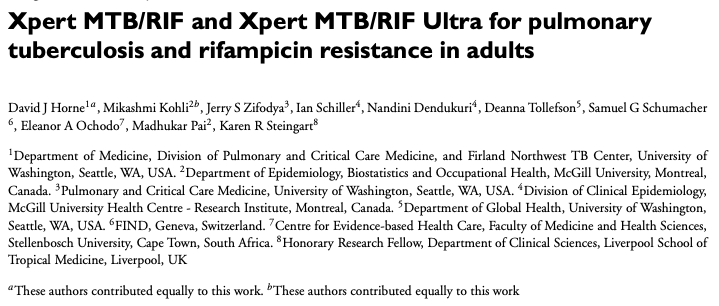 Archie/RevMan guidance: Joint first authors are assigned by adding a footnote in RevMan. To add the footnote, open the review in RevMan, click on the Content Pane > Review information > Authors. Double-click on the authors in question and insert "These authors contributed equally to this work." in the Footnote field at the bottom of the author's contact details.