On the main Analyses page, create or select the Analysis you want to filter for a sensitivity analysis. On the Option tab, within the Synthesis PICO, you can specify which covariate your want to filter by and define if you want to include or exclude certain studies with certain filter values (the predefined Covariate Categories). It is also useful to indicate this is a sensitivity analysis in the Analysis Name.
The example is filtering by the Covariate Dropouts by excluding those with more than 4%.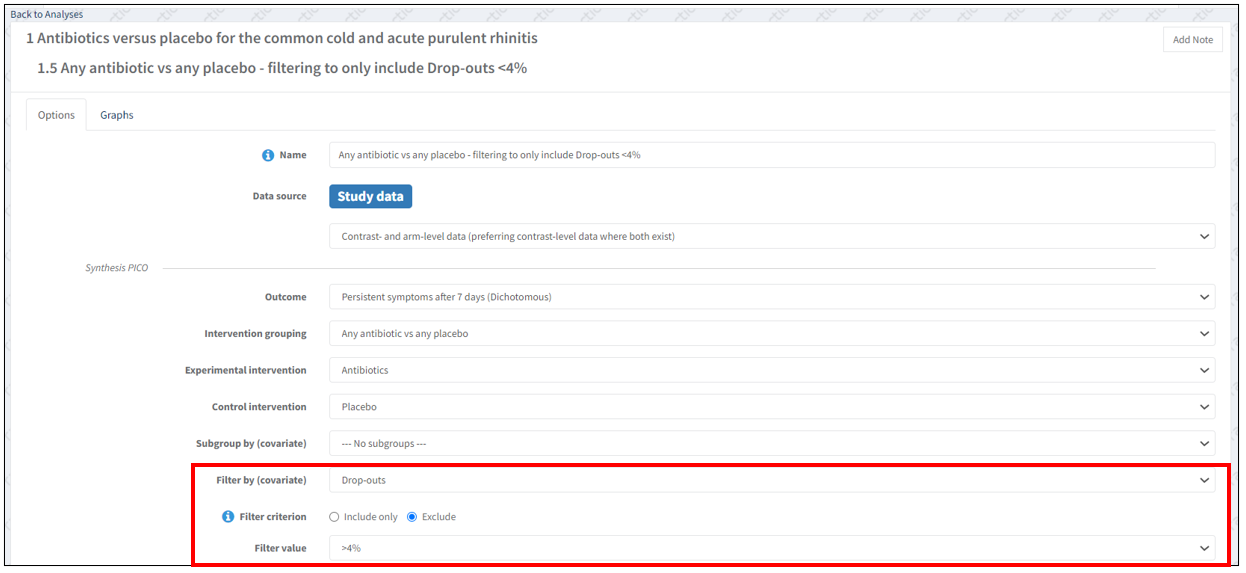 ---
Open the graph tab and see that an analysis excluding results with >4% Dropouts is created.