...
The bar at the top of the editing window can be used to search and replace terms. Type the term that you want to search for and click on the arrows to display the 'replace' field. Type the new term in this field and click on Replace or Replace all to replace all occurrences in the text.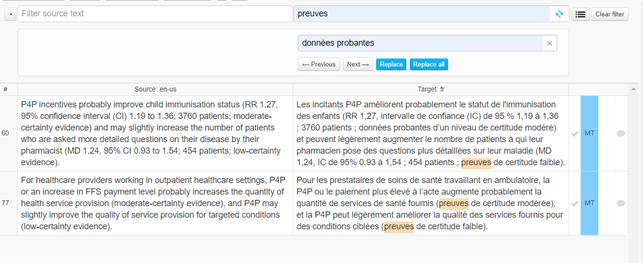 If it is an acronym or a term that contains capital letters, select the option "Case sensitive":

Image Added
Under the filters the actual document displays in segments (rows), and includes seven columns corresponding from left to right to:
...