...
Figure 1. Example Similarity Check Document Viewer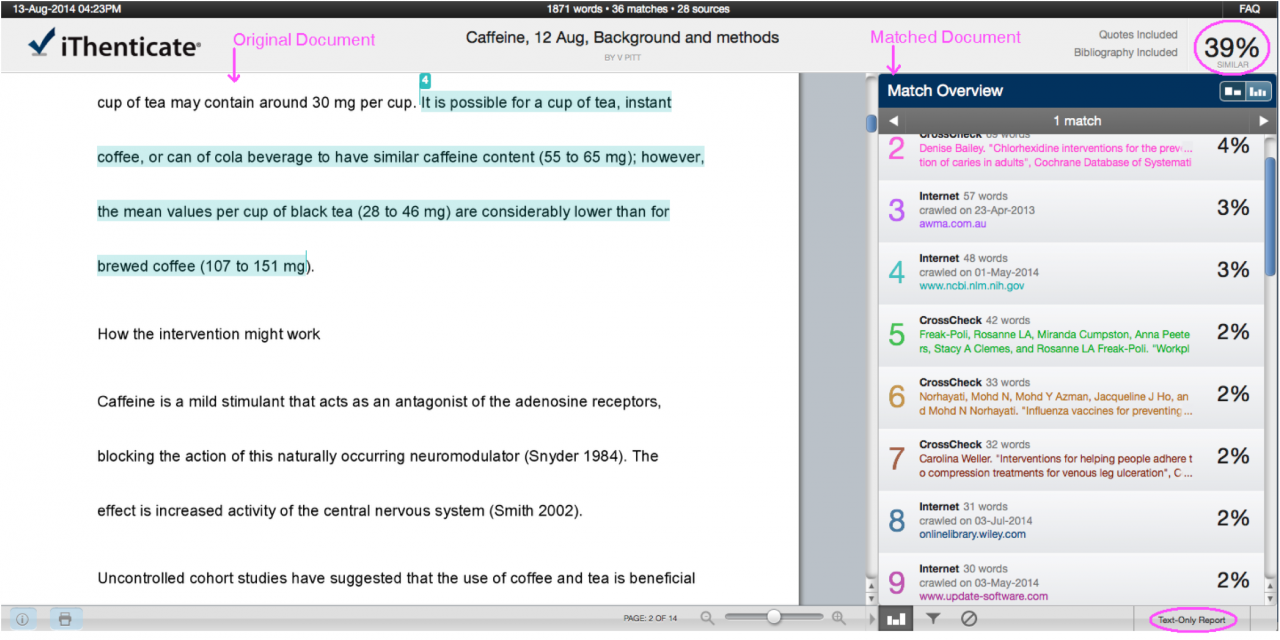 Image Added
This Similarity Check Document Viewer report shows the document being checked on the left side, highlighting matching text (in this example in red, blue and green), and the context of the matching text in the match document (Spirit MJ et al) on the right side. In this example the highlighted text in red and green match other sources than the text in blue and are not shown.
The "Document Viewer" is the chosen reporting mode. Clicking on the "Text-Only Report" button will change the display to other reporting modes, which   are detailed in Table 5.
The "Similarity Index" applies to the entire document being checked and indicates the percentage of text from the entire document which overlaps with identifies sources (matched documents) and is shown in the upper right hand side of the report.
...