From 5 January 2024 the option to 'Initiate Production' and begin the copy editing and proofing process will be available on the Central Editorial Service EM site only. Please transfer any submissions intended for publication, directly to Central Editorial Service.
In Editorial Manager, the Handling Editor is the person to whom a review is currently assigned, and who is responsible for the current stage of the editorial process.
Contact Editors can be assigned as Handling Editors by the Managing Editor.
Editors can also be asked for input without being assigned to take charge of a review.
Provide comments or feedback
The Managing Editor may ask you to provide comments or feedback by contributing to a Discussion. Discussions can be opened at any time, but in particular:
When a new review proposal is received

When collated peer review comments are available
You will receive an email from the Managing Editor with an embedded link. Click the link and log in to Editorial Manager with your Cochrane Account to open the Discussion window.
The Discussion window will contain links to View Submission and View Reviews and Comments (after peer review).
Add your comments and Post to store your feedback in the system. This will also send a notification email to the Managing Editor.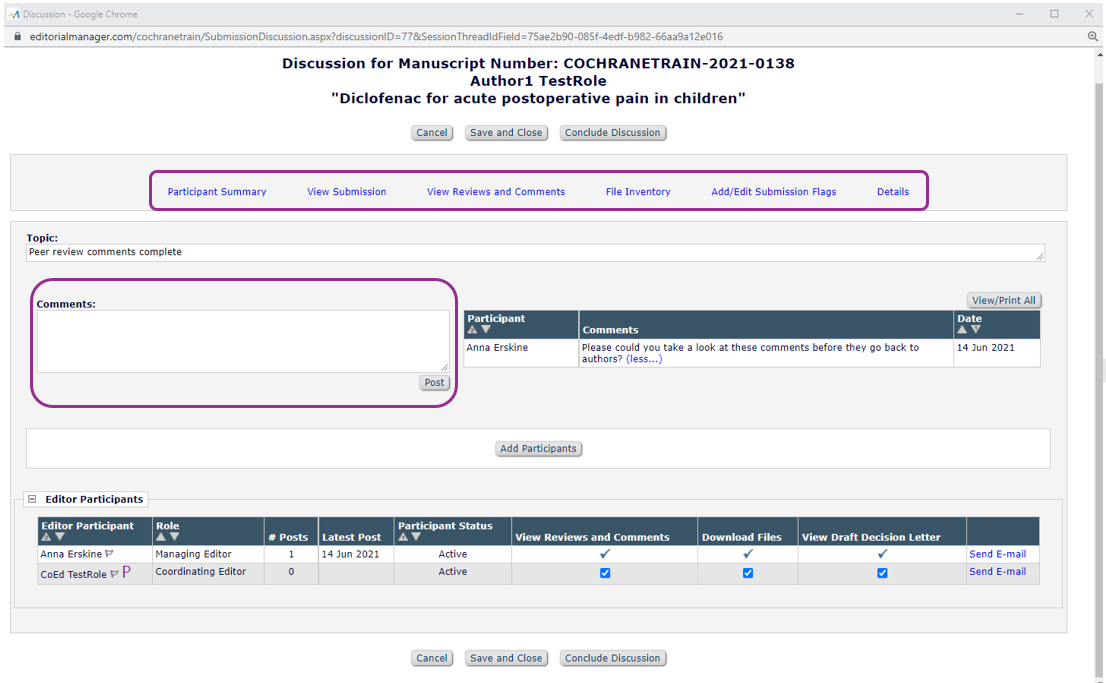 Upload additional documents
If you wish to add additional documents related to the submission, you can do this from the Discussion screen.
On the top toolbar, select Details.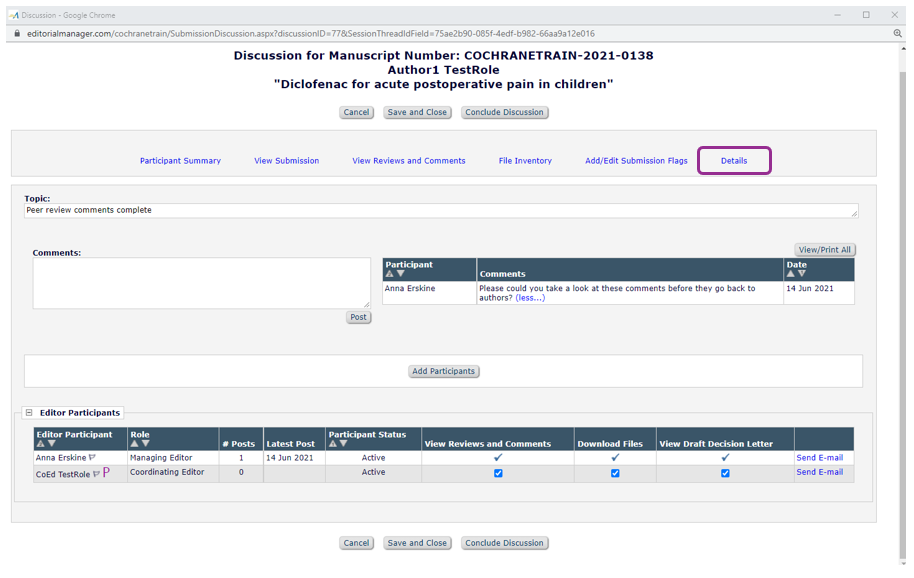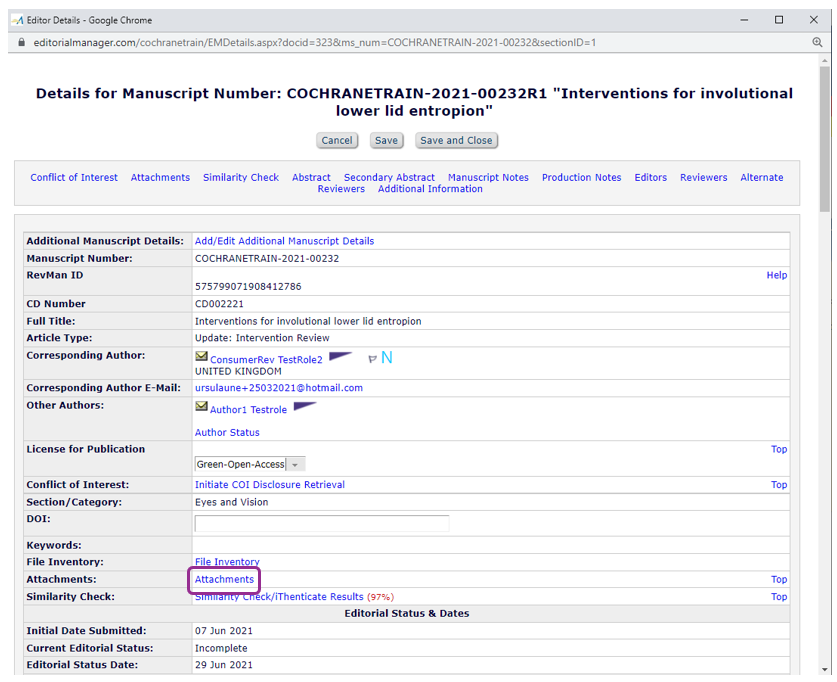 Make an editorial decision
You will receive an email from the Managing Editor asking you for your overall verdict on a submission.
Log in to Editorial Manager with your Cochrane Account.

The submission will be in the New Assignments and/or Submissions with Required Reviews Complete folder on your main menu.

Open the folder to view the submission(s).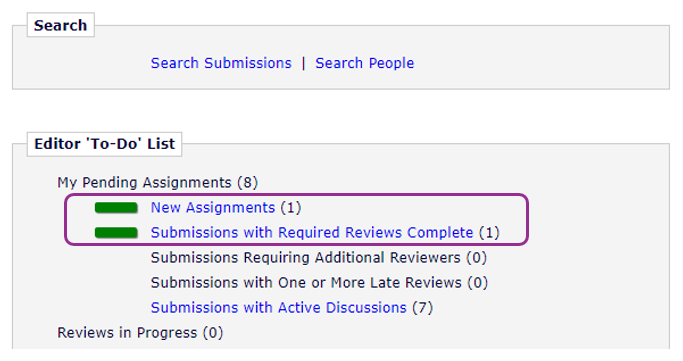 On the Action menu, select Submit Decision and Comments.

On the Submit Decision and Comments screen, select your decision based on the quality of the review and the extent of changes recommended by reviewers.
To view an individual reviewer's comments to authors and editors, click the

decision term

(Major / Minor Revision, Accept, Reject) next to the reviewer's name.
To view all answers to reviewer checklist questions in a collated table, click

View Review Question

Responses.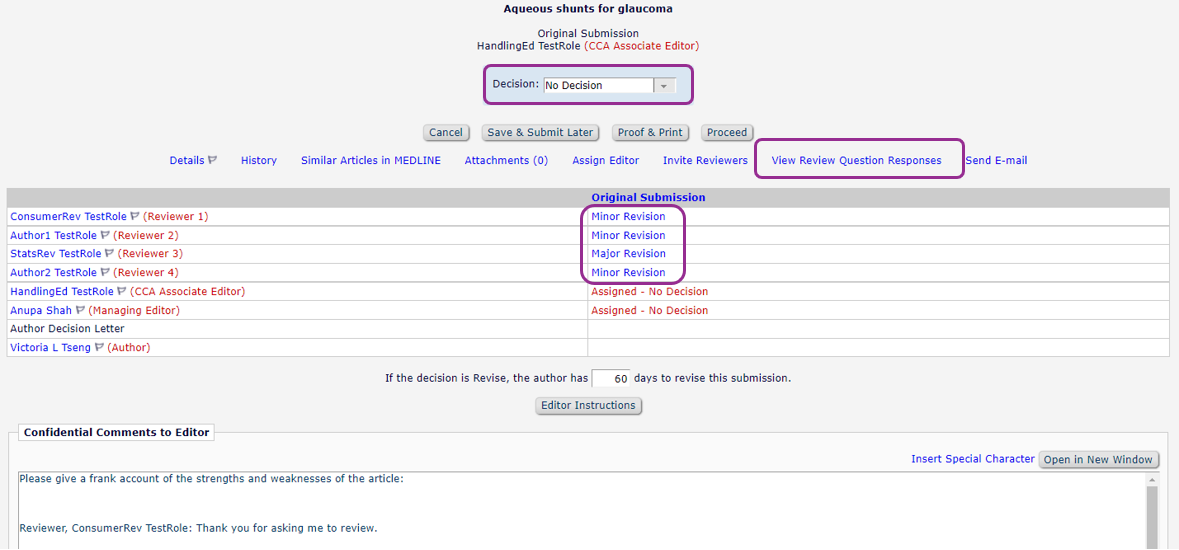 You can edit and annotate comments in the Comments to Author box on the decision screen.
You can add comments to the ME in the Confidential Comments to Editor box.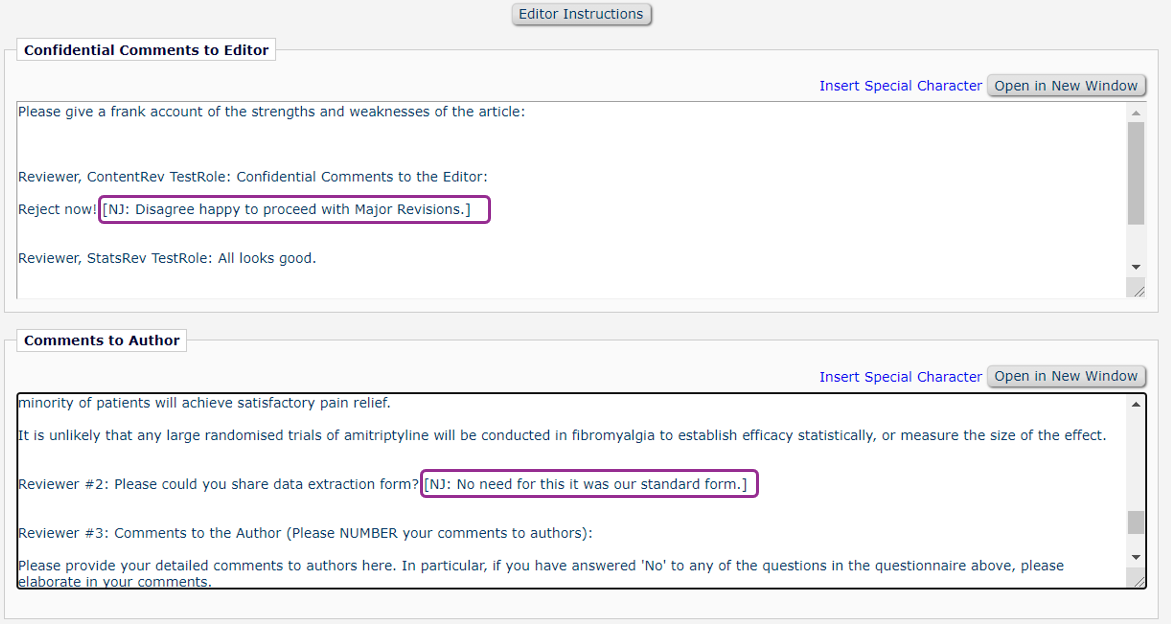 You can choose: Minor Revision, Major Revision, Reject. A decision of Accept means no further changes or revisions are needed. Proceed to record your decision on this submission.

This will now be returned to the ME to notify the authors