Different types of files are stored for each proposal and submission in Editorial Manager.
File Inventory
Submission Files - PDFs of submitted versions
Companion Files - other files related to the review such as responses to reviewer comments.
Details > Attachments
You can make Attachments visible to authors and/or reviewers if you wish
All files on the File Inventory and Attachments can be added as attachments to emails, provided that they are set to be visible to the recipient of the email.
Add a file to File Inventory
On the Action Menu, select File Inventory
When the File Inventory opens, select Upload Companion Files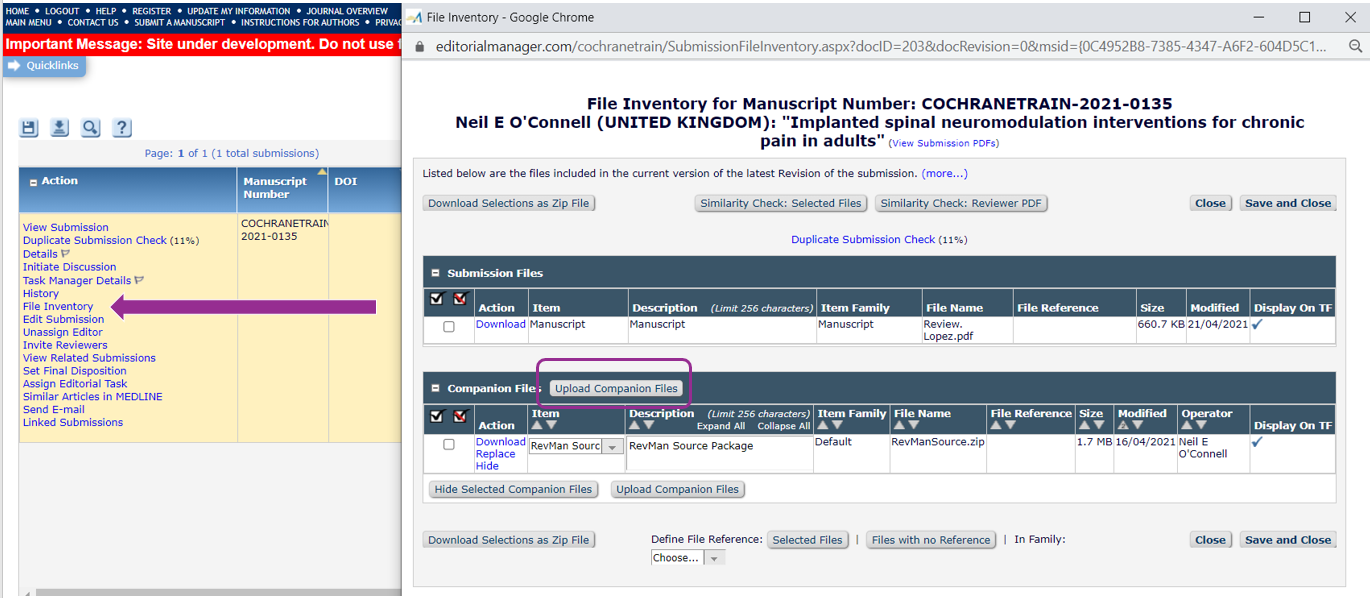 Select Item Type

> add a relevant description > choose files > Proceed

>

Save and Close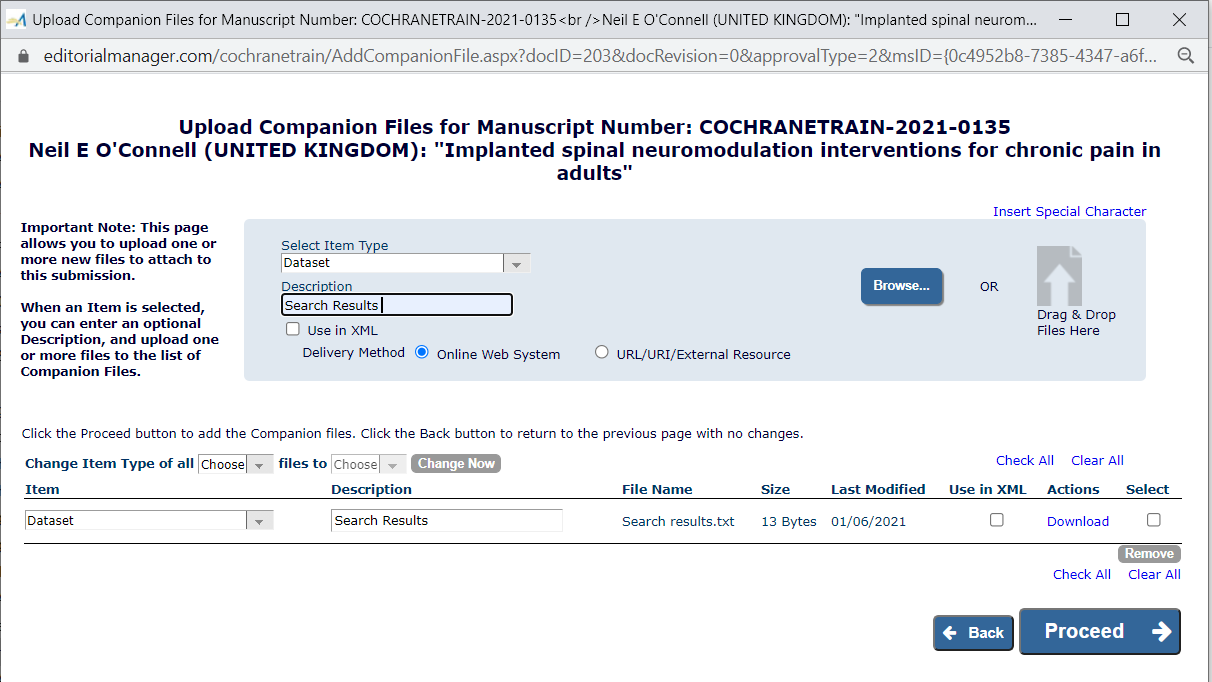 Add a file as an Attachment
On the Action Menu, select Details
On the Details screen, click Attachments.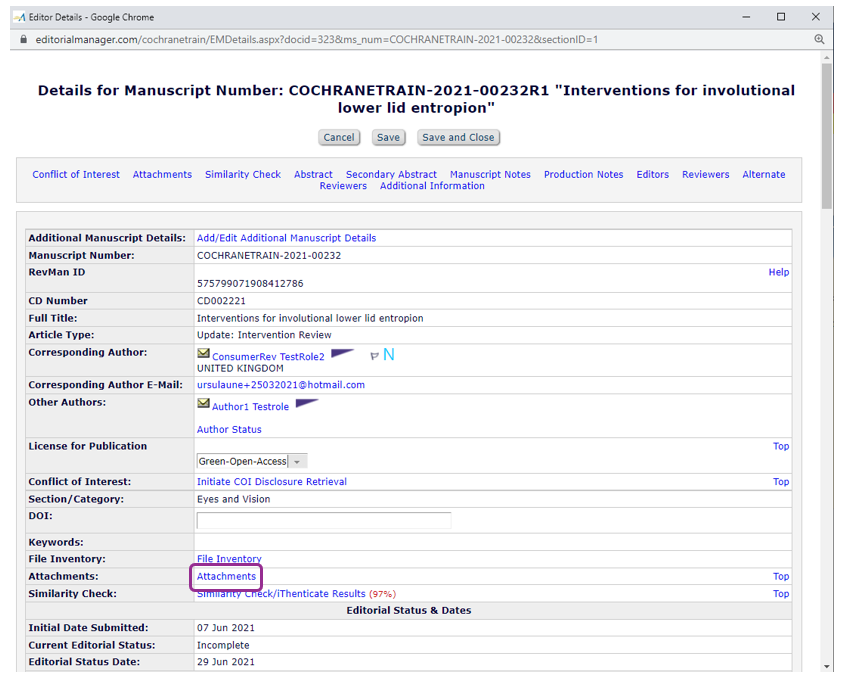 On the Attachments window, click Upload Attachments.
On the Upload Attachments window, Choose File, add a Description and tick if you wish to Allow Author or Reviewer Access.
Please note that, if you wish to send the attachment to author via email, you must Allow Author Access.
Click Attach This File > Proceed > Save and Close.