How to split the review/screen
When working on your revew, it may be useful to split the review/screen, for example, to compare text between different sections. To do this, open a browser window and open the review in RevMan Web, then repeat this in another browser window. Position the two windows on your screen so that you can see the different sections of your review.
See here for more information on how to get split-screen browser windows in Chrome, Safari, Firefox, and Internet Explorer.
See below the guidance on Working in RevMan Web with Chrome Split Tabs add on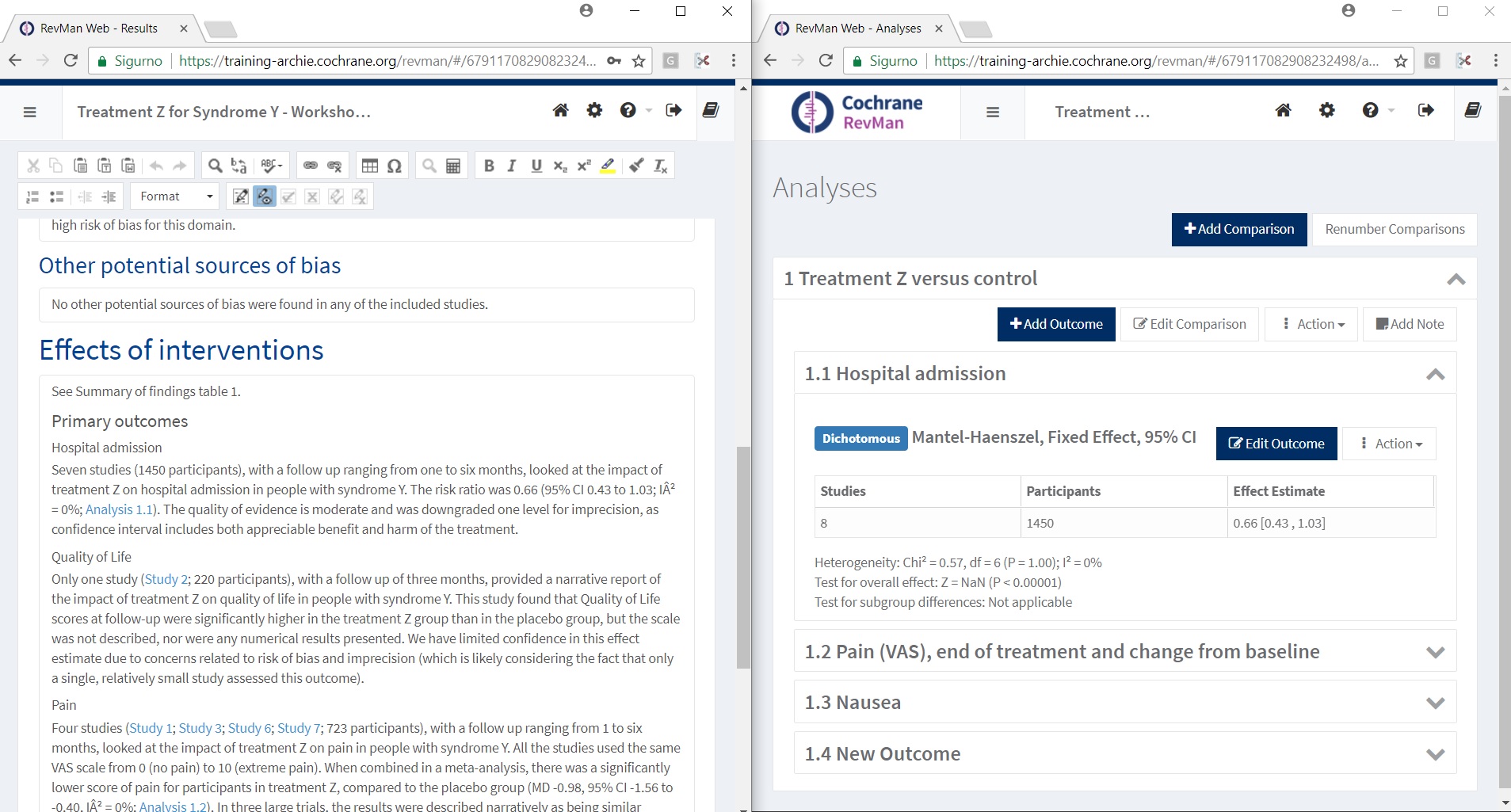 ---
Working in RevMan Web with Chrome Split Tabs add on
Install
1. Go to Chrome webstore https://chrome.google.com/webstore/category/extensions
2. Search for Split Tabs
3. Click Add to Chrome

4. Click Add Extension
5. Click on Split Tabs icon in address toolbar

6. Click 'Lets' Go'
7. Accept Terms & Conditions
Use
8. Open review in RevMan Web
9. Click on Split Tabs icon in address toolbar
10. Choose preferred window layout e.g. horizontal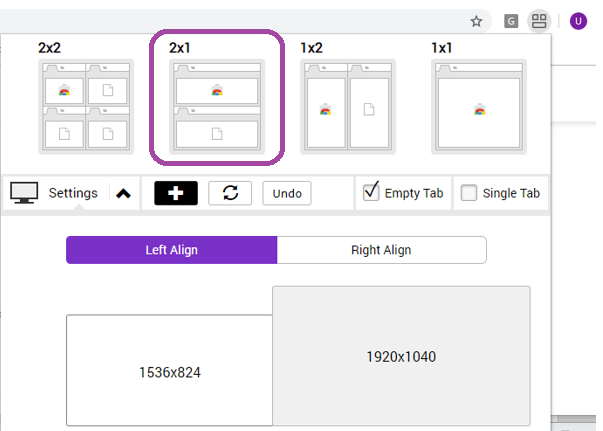 11. Copy and paste review URL into new tab
12. View your reviews in your preferred layout