Submit a version to Editorial Manager
From March 2021, Cochrane's editorial processing will move out into Editorial Manager. Authors whose reviews are going through the editorial process in Editorial Manager, will be notified by their review group.
Authors will need to:
await an email Invitation to submit from your editorial team
download review files from RevMan Web prior to submission
upload review files to Editorial Manager
Editorial Phase
When you upload your submission files to Editorial Manager, this will move the review to Editorial Phase (authors can no longer edit).
Download review files for submission
Go to the RevMan Web dashboard for your review

Confirm you are happy with the current version, and that it meets editorial guidelines

Click Submit current version in the Actions menu on the dashboard

When the submission pop-up appears, add a relevant version description e.g. 'For Submission to Editorial Manager'

Download files. This may take several minutes.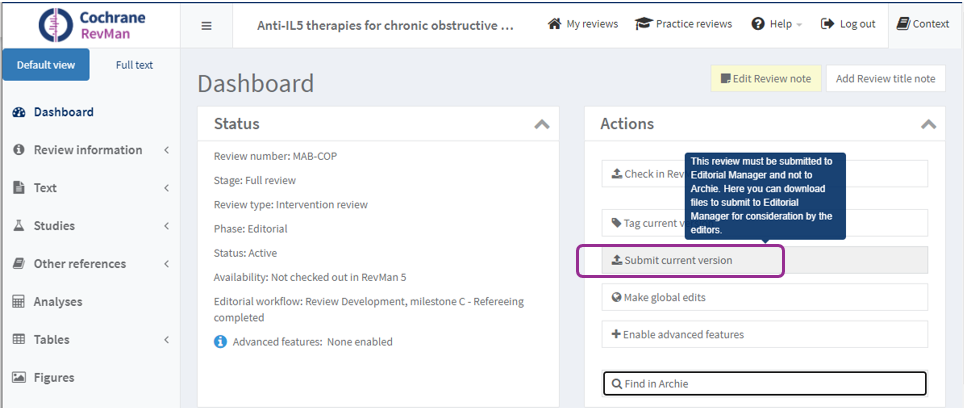 A PDF and a zip file will be automatically saved in your Downloads folder. Both file names will include the CD number of your review

Upload review files to Editorial Manager