How to practice working in RevMan Web
1. Go to 'Practice Reviews' area

RevMan Web has an area where you can try out working on a practice review. When you've logged in to RevMan Web, click on 'Practice Reviews' icon on the top menu to get to the practice area.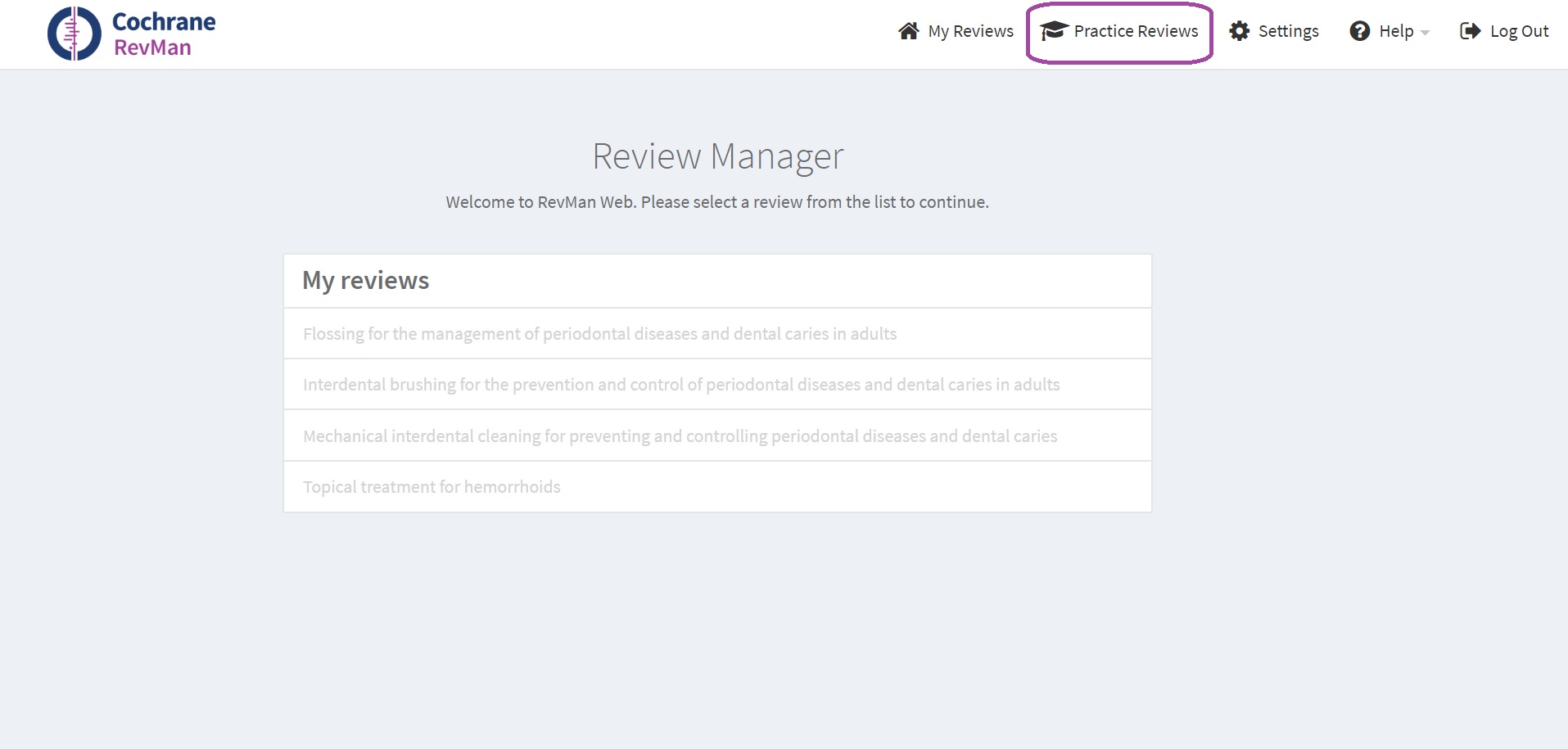 2. Create a practice review

Click on 'Create Practice review' button. You can then select either to upload a RevMan 5 (RM5) file or to use the template review.

Optionally, you can choose to turn on the Risk of bias 2.0 (RoB 2.0) tool, study-centric data structure or GRADEPro GDT integration in your practice review.

You can have up to five practice reviews created at any given time.

You can use any RM5 file, including a Cochrane Protocol or Review that you are working on. Note that the RM5 file needs to be intervention type, as diagnostic reviews are not yet supported in RevMan Web.

The template review is the 'Caffeine for daytime drowsiness' fictitous review.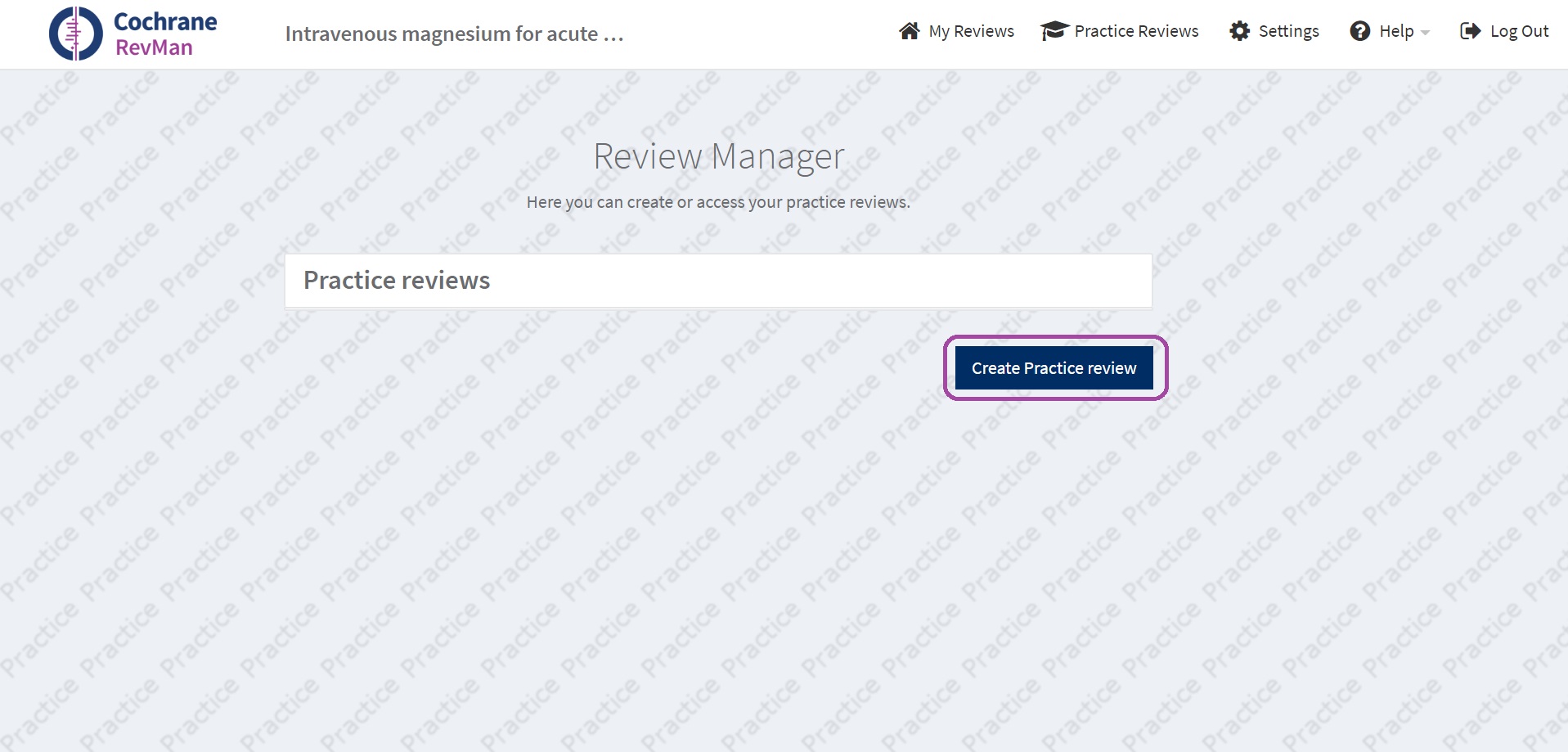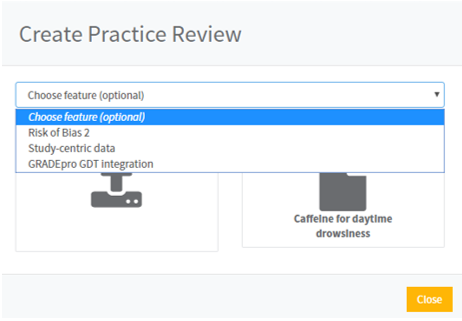 3. Note the expiry date

All practice reviews will automatically expire seven days after creation. You can see the expiry date for each practice review. You can also use the trash bin icon to delete a practice review at any time.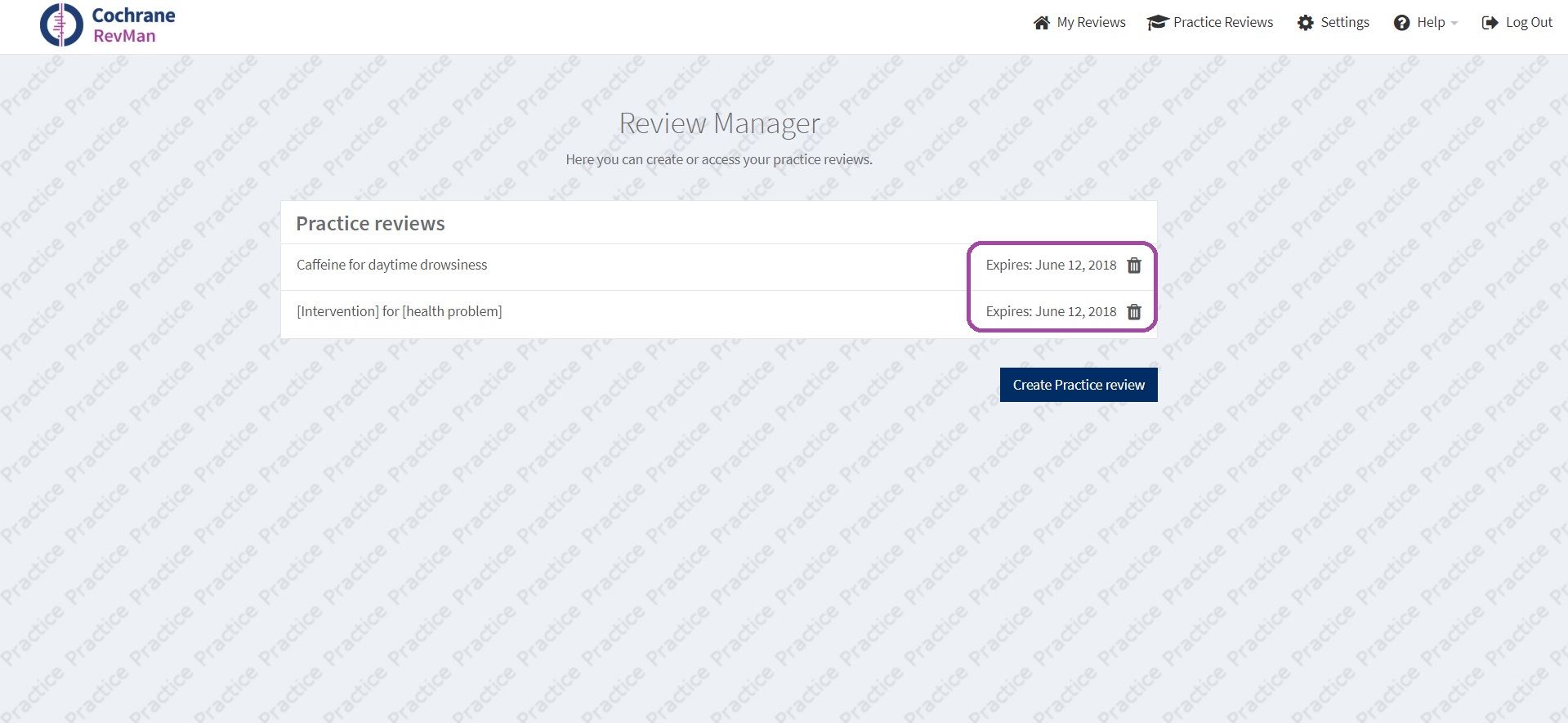 4. Work in the practice review

Once you open the practice review by clicking on its title, you can work in it as if in a real (live) review. Note, however, that any change made in the practice review will not be saved in Archie and will be lost after the practice review is deleted or expires.

You can use various sections of the RevMan Web Knowledge base to guide you in your practice.