Managing Editor Reports
Editors can access pre-built reports of Submissions and Proposals (invited submissions) for their group.
What do the reports include?
The reports show all active Submissions and Proposals. They do not include Submissions or Proposals with a Final Disposition (e.g. Accept, Completed); only drafts in process, and open invitations.
On the Managing Editor Main Menu, scroll down to Administrative Functions at the bottom and select Reports.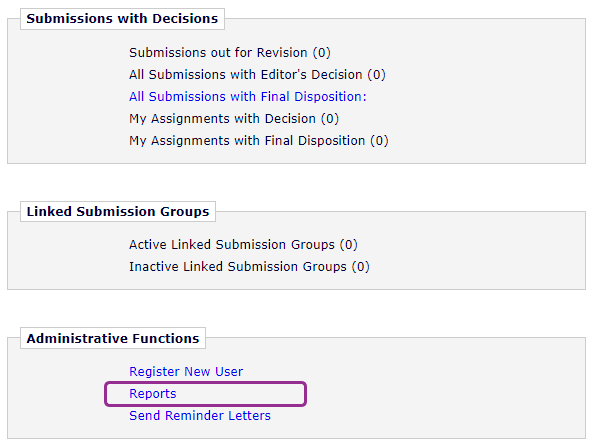 On the Reports list, select Enterprise Analytics Reporting.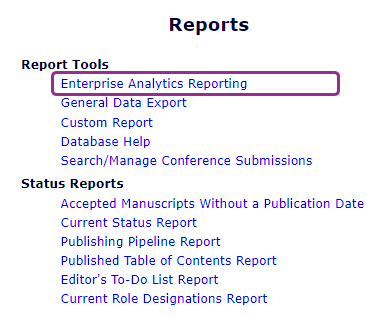 The Cochrane Shared Reports screen will show reports for each of the groups in your Network. Your group should have two reports available.
Invited Submission Status Report (Proposals - open invitations to authors)
Status Report (Submissions - drafts submitted for editorial)
Click the links to open the reports, which will allow you to track the status of submissions and invited content.
When did you start using EM?
If you don't see reports enabled for your group, it may be that you were not using Editorial Manager, or had received no submissions, at the time the reports were built. Please contact Cochrane Support and we can configure reports for your group.

Customise your reports
You can add additional fields to your report using the Design view. For instance, some MEs have found it helpful to add the Manuscript Notes field.
Open your report and select Design.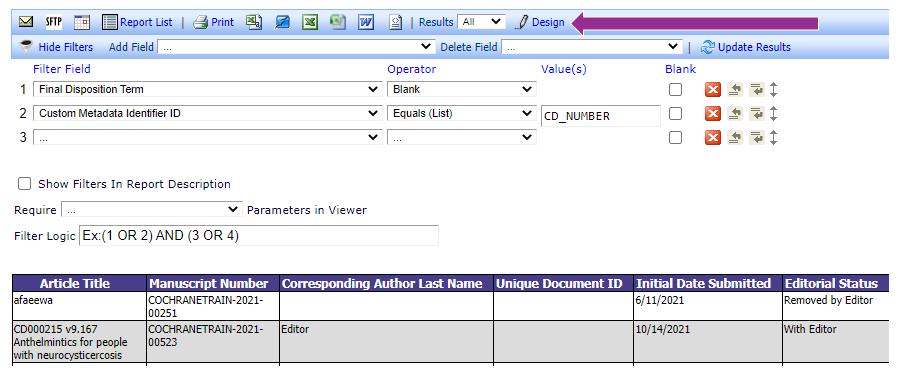 Use the right-hand arrow keys to Add Field Above or Below.

Select Manuscript Notes (or any other relevant field) in the Field dropdown.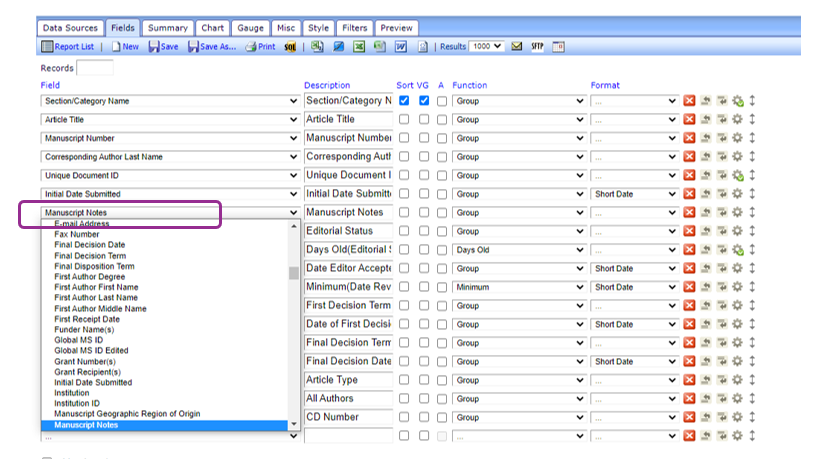 Edit the Description to change the column heading in the report if you wish.
Save.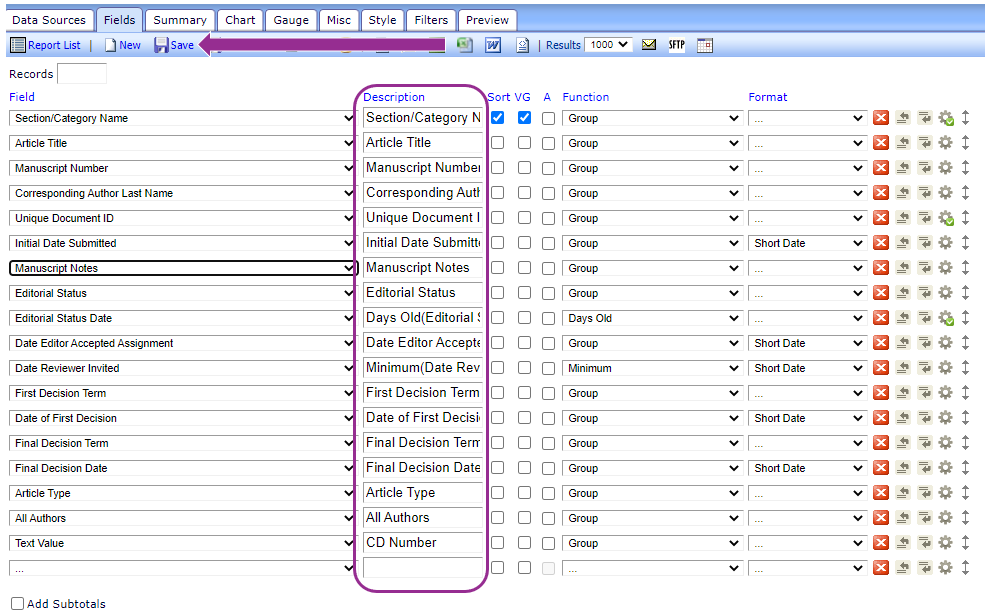 Receive reports by email
You can set a schedule for reports to be sent to you by email.
On the Report screen, click the calendar icon on the top toolbar. Click OK to agree to scheduling the saved report.
This option is also available if you hover over a report name in the Report List.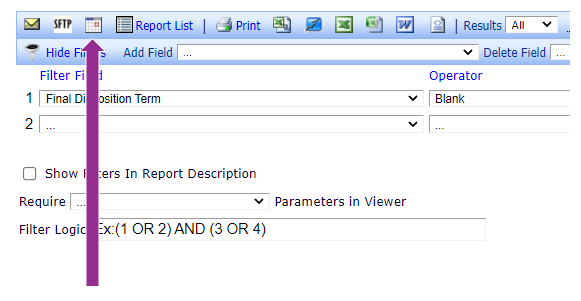 On the Report Delivery Schedule pop-up, enter the following details:
Schedule Description (e.g. your name)
Delivery Frequency
First Delivery Date
Number of Deliveries (select 500 for no end point)
Delivery Method: Email
Letter: Enterprise Analytics Report Delivery
Save Delivery Schedule and Customise Letter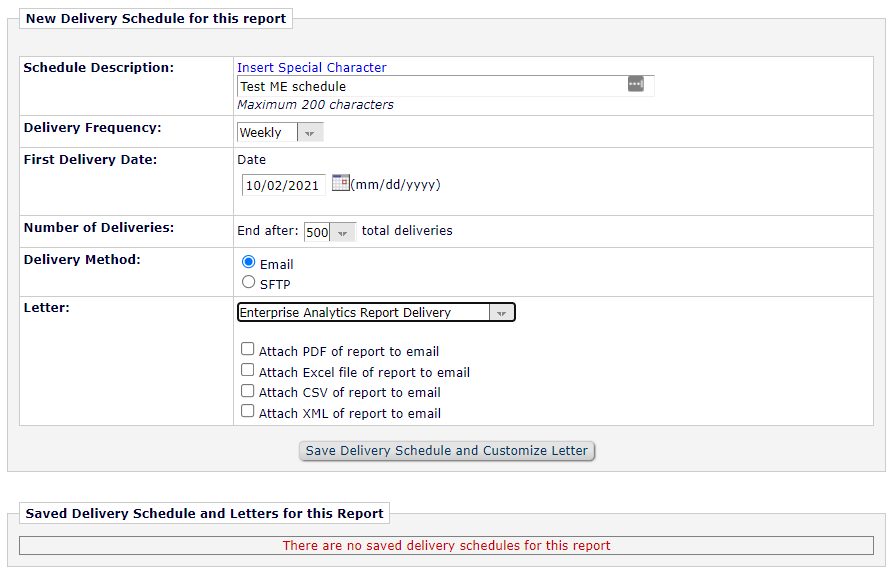 On the Customise Letter screen, enter yourself or your chosen member of staff as recipient. Hold down the Ctrl key to select multiple recipients.
Edit the Letter Subject and body of the letter as you wish.
Preview and Save Email