Invite authors to submit to Editorial Manager
From 1 April 2023 groups should not create invitations to submit with a deadline later than 31 August 2023. If you have authors who need to submit drafts after this date, please contact Cochrane Support to ensure the authors are invited to submit their draft directly to the Central Editorial Service.
Invite authors to Editorial Manager
There are three stages to invite authors:
In Editorial Manager, go to Main Menu
Select the Proposal Menu tab > New Proposals > Initiate Proposal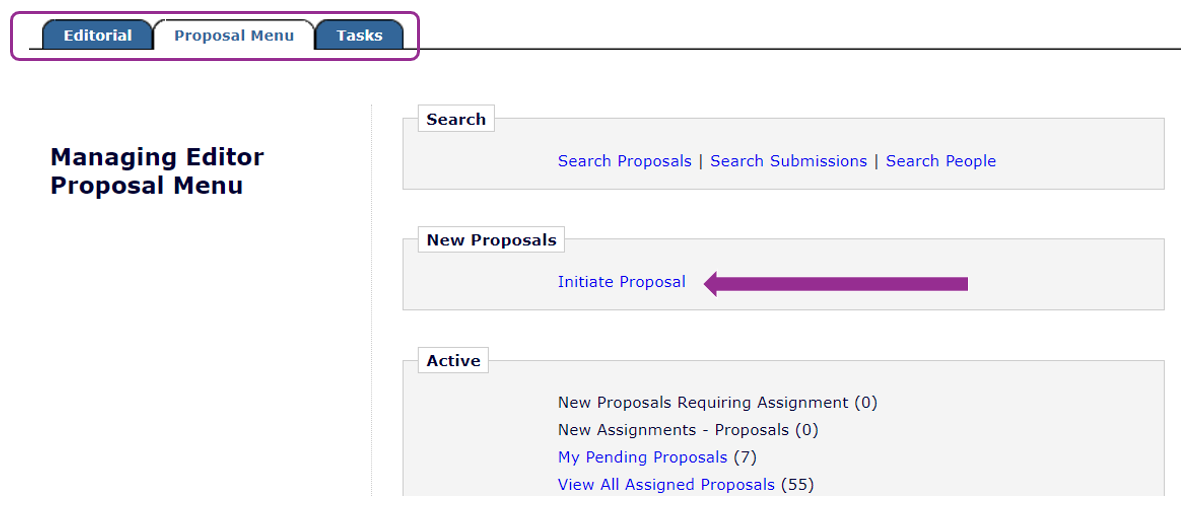 Select Article Type (protocol, review). Select Cochrane Review for both reviews and updates
Proceed with No Schedule Group

On the Initiate Proposal form, pre-select Article Type to match the stage of the next expected draft in Archie (e.g. Protocol: Intervention Review)
Copy and paste title from Review Properties in Archie
Add the number of days before the Author Submission is due
Proceed and Build PDF - this step is essential as it will allow you to select your CRG (Section/Category) on the next screen. This ensures that the proposal is correctly attributed to your group.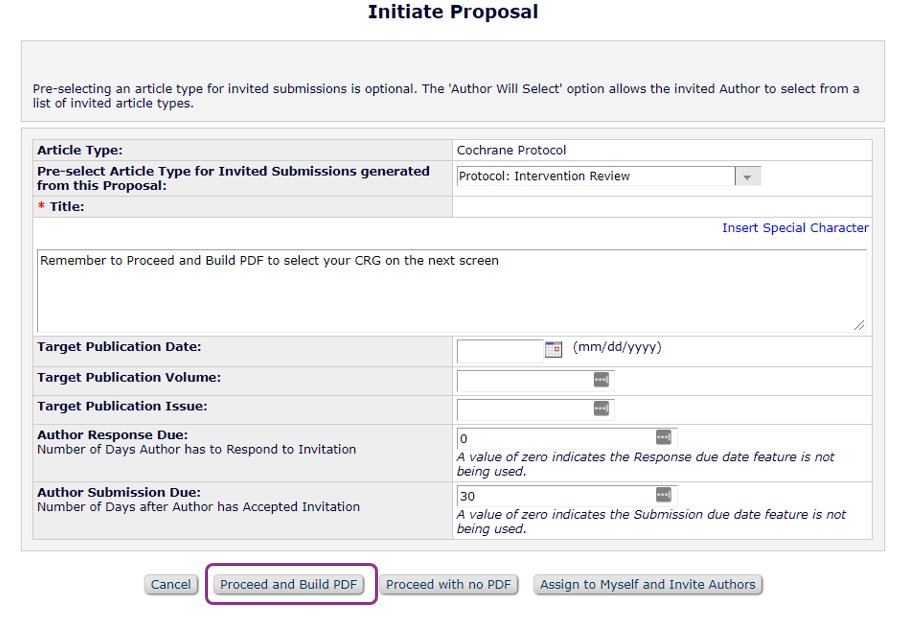 On the New Submission screen, confirm Article Type shows correctly
Choose your Review Group in Select Section/Category > Next

You do not need to attach files > Next > Build PDF for my Approval
Go to Proposals Needing Approval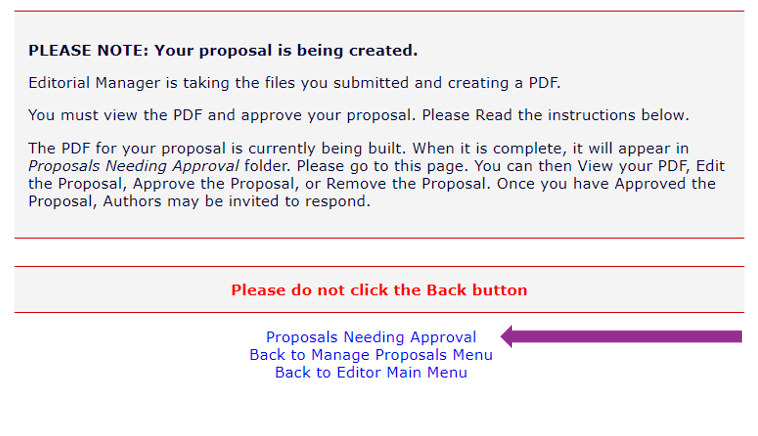 When the PDF is ready View Proposal from

the Actions

menu
This will download a copy of the PDF for you to review - if you wish you can open the PDF to confirm the title shows correctly
Approve Proposal > OK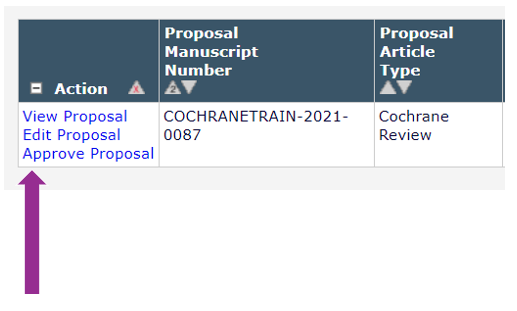 2. Assign Editor
Click to Return to Manage Proposals Menu
Go to New Proposals Requiring Assignment
In the Actions menu Assign Editor
Select the editorial team member overseeing this review - you can assign to yourself if you wish
Send Default Letter to send email confirmation
The selected editor will receive an email notification letting them know they have been assigned to this review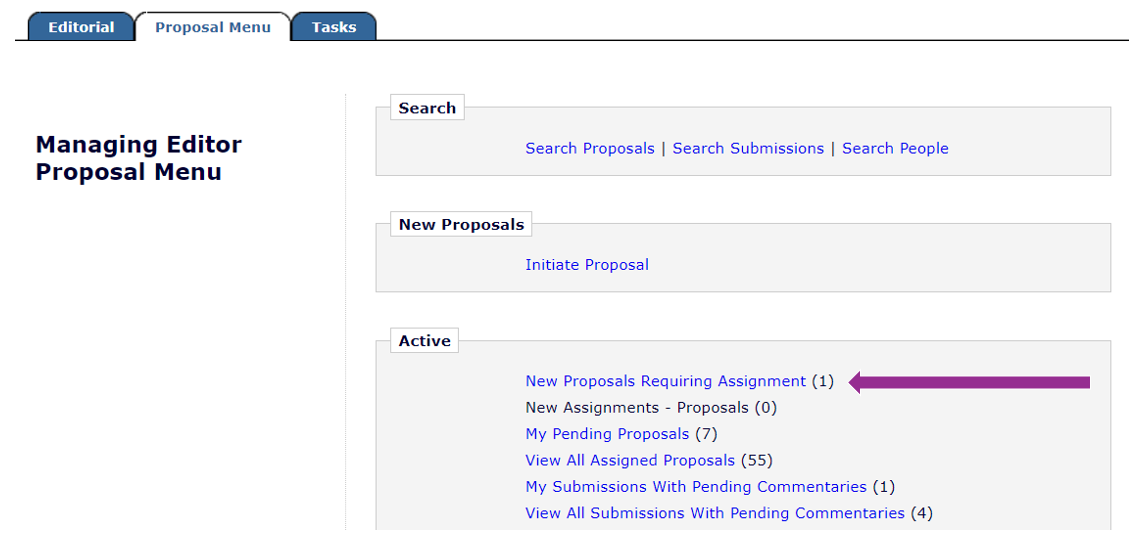 3. Assign authors
From the Editor Assignment Confirmation screen, choose Return to Manage Proposals Menu
Go to View all Assigned Proposals or, if you have assigned this to yourself, New Assignments - Proposals
From the Actions menu Invite Authors
Search for Authors > Go
Find the Corresponding Author, searching by Last Name or another filter of your choice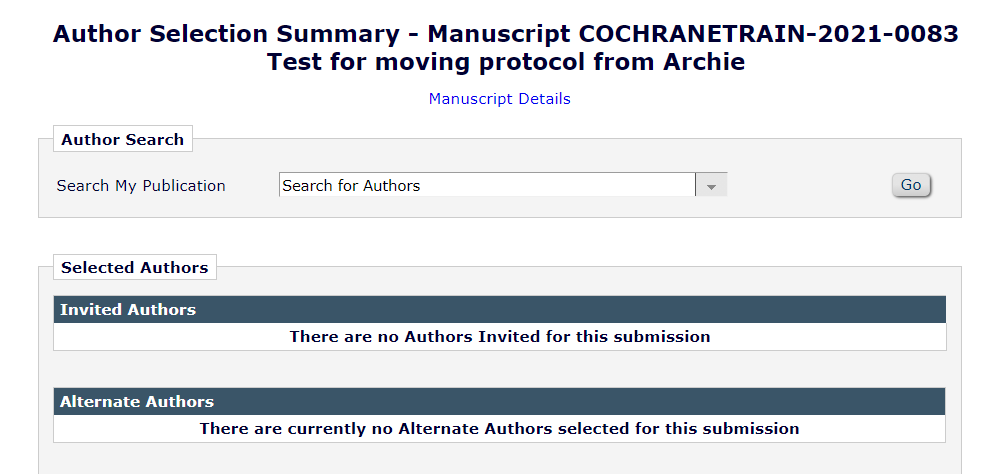 Select author as

Asn

. (Assign) > Proceed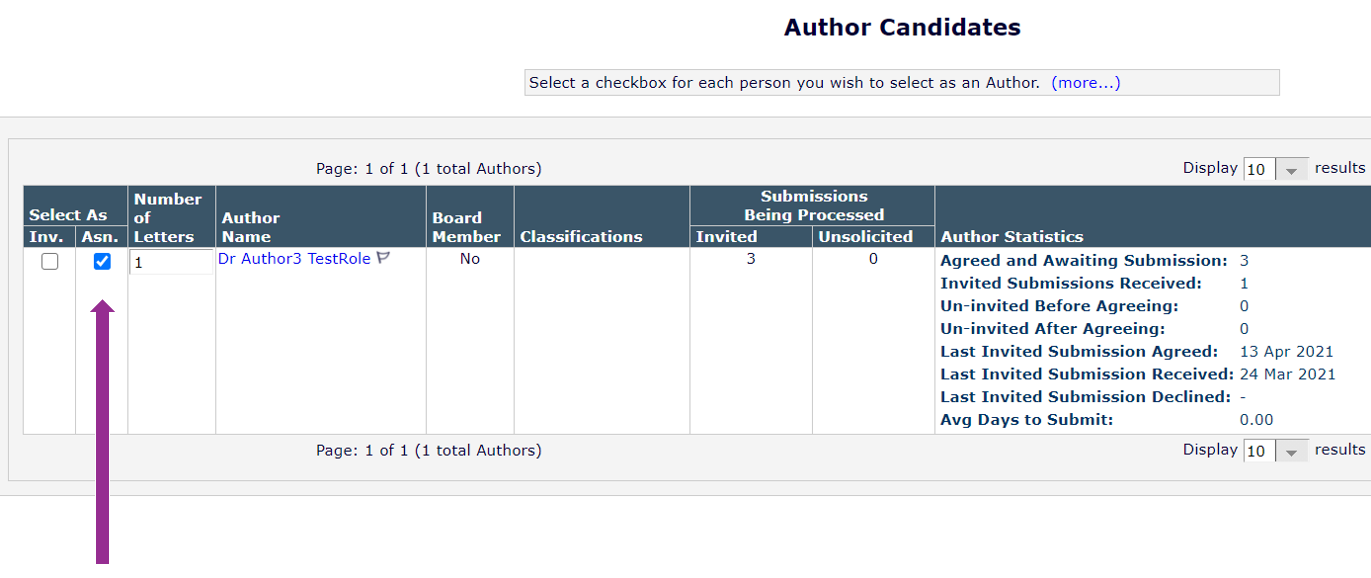 On the Confirm Selection and Customize Letters screen, select the correct letter for the article type that you are inviting - e.g. Author Assignment for Protocol
Copy and paste the title from Review Properties in Archie onto the Authors to Assign table (this ensures that the title will be pulled into the template email)
Click to Customize the letter and make any edits

In the body of the email, any text showing as

%TEXT%

is an automatic merge field. This will convert to text when the message is sent. Click Preview Letter at the top of the screen to see the full text
Add the emails of the remaining authors in cc. to the email > Save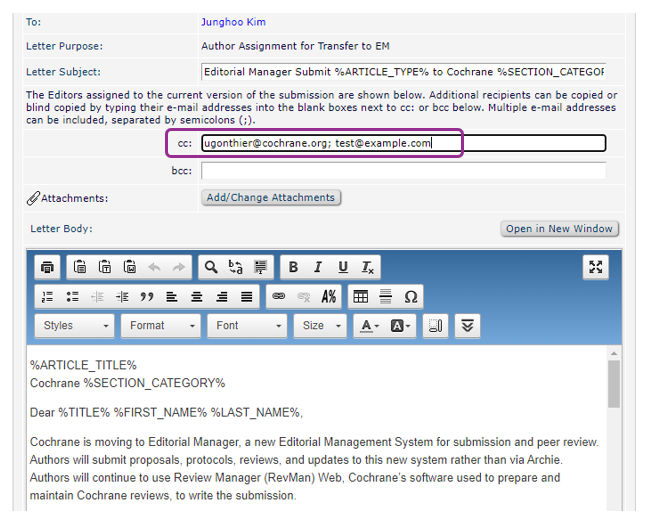 Confirm the title and submission due date show correctly
Tick to Lock title(s) for Author
Submit to send the email to the Corresponding Author (cc. the rest of the author team)
Return to Main Menu to initiate another proposal